"To provide reliable, accessible and cost effective public transportation services..."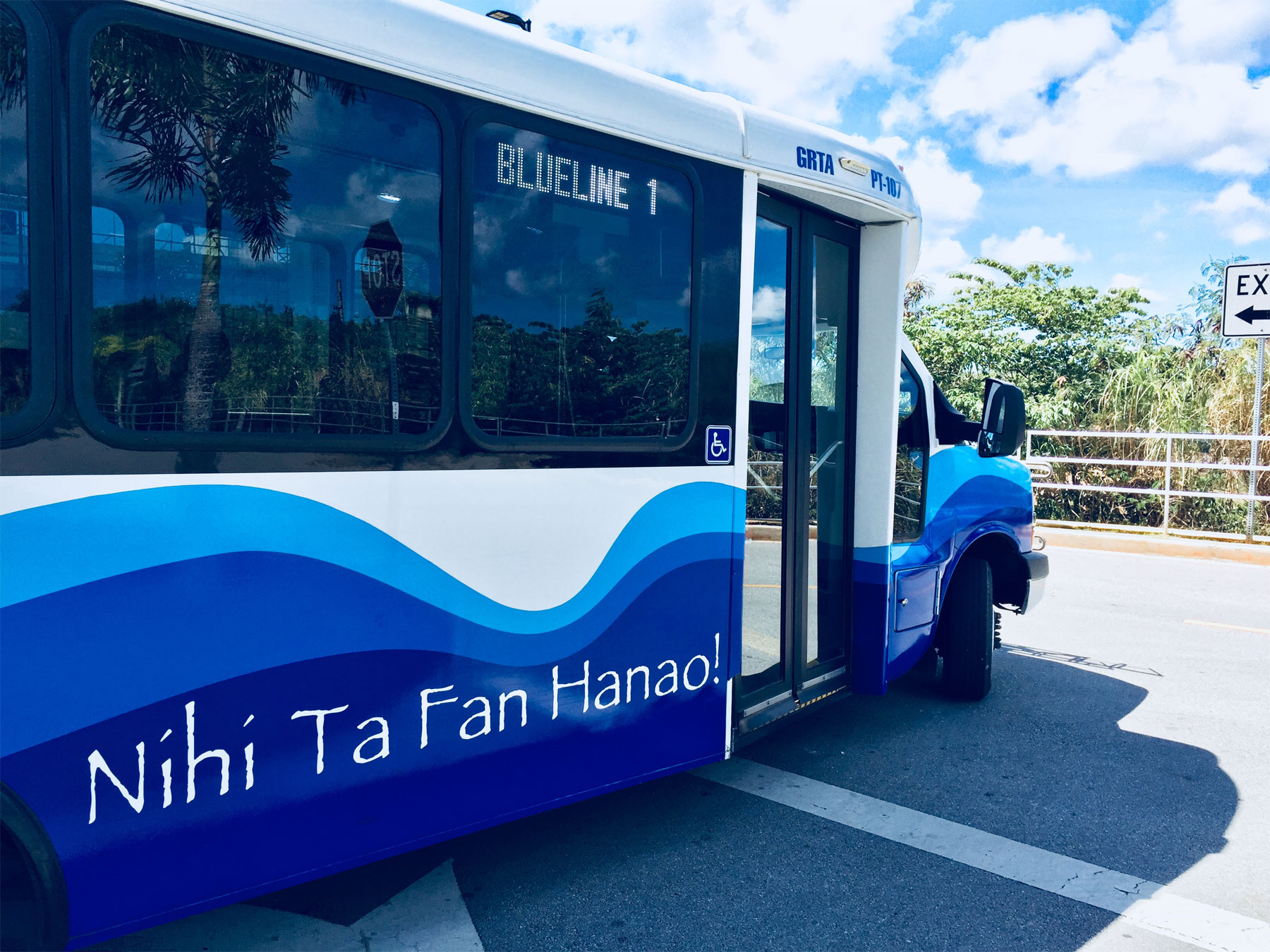 To provide reliable, accessible and cost effective public transportation services to the general public and individuals with disabilities on the Territory of Guam.  

To plan, establish, develop, coordinate, promote, own and operate services and facilities that support public transportation.
To fulfill the mandates of Public Law 30-05 (Creation of GRTA as an autonomous agency of the Government of Guam).
---
GOALS AND OBJECTIVES:
Transform the Guam Regional Transit Authority (GRTA) into a viable transit system that will serve all of its people and visitors with their transportation needs.

 

Construct a GRTA facility that will house under one roof – maintenance, operations, and administration.

 

Continually procure buses annually to augment GRTA's existing fleet that will  contribute to safe and reliable transit system.

 

Initiate an effective vehicle maintenance program that will enable all buses and vans to have recurring preventive maintenance thus contributing to high in-commission rates. 

 

Purchase a Transportation Management System that will enhance customer service, command and control of bus operations, and obtain essential data that will meet Federal Transit Administration reporting requirements.

 

Develop a bus route system that will afford additional bus stops and reduce travel time of bus riders.

 

Establish a commuter bus route from Yigo-Dededo to Naval Base Guam and  transport federal and contract workers to their place of work.

 

Work with the Mayor of Dededo to built a Park and Ride parking location where employees will be able to park their vehicles and travel to work using GRTA buses.

 

Coordinate with village mayors the installation of bus stop signs and benches at various village locations.

 

Engage in dialogue with the legislature with the hope of landing much needed resources for GRTA that will lead to full autonomy and much improved transit system.

 

Prepare a multi-year operations and maintenance contract that will enable GRTA to afford the people of Guam and its visitors with a safe, reliable and efficient public transit system.

 

Initiate planning process for public parking on government owned properties.

 

Communicate with the Guam Chamber of Commerce to market construction of GRTA bus shelters by having business entities built the shelters and put up their advertisements at no costs.

 

Work on a budget to have energy efficient lighting installed at all of the bus shelters for the safety and security of all bus riders.

 

Obtain funding to construct a transfer station at a centralized location with bathroom facilities and other rider convenience amenities.